Coach Karl's Team Players
On Live Webcams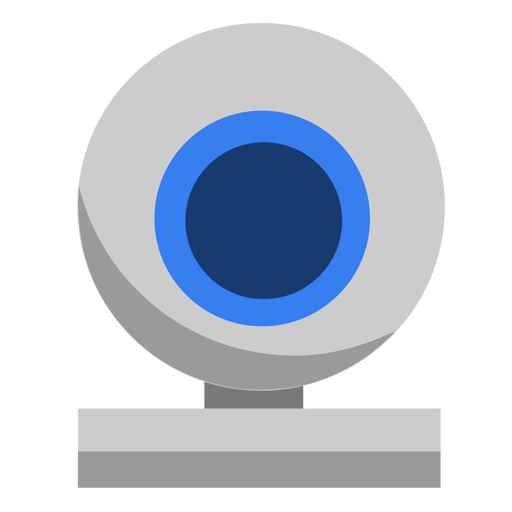 Meet some of Coach Karl's favorite jocks!
Spend some time with them doing their workouts.
Most Active Players
JohnCooper


I love all , and what do you want? come on and touch all me mind and see all of me, i am waiting for you. have all for you, and want all of you, come on and play all nite. love dance a good music, see you c2c and have sex in the pool, is sexy. wanna adate whit me? i love the good wine,

Hgay6935




Tomo0115


I worked as a Go-Go boy in Tokyo and New York. I will present an unforgettable time for you! Anal play, Cum shows in the private area! Don't hesitate to request me your desire on chat! I hope my room is your dream place! Enjoy together! Dance, Massage, Fellatio, Kissing, Anal, Toys, etc. I have a secret tail! Gentlemen, Sweet guys, Cool guys, Kinky guys, and everyone loves me!

DorianKing18


I will offer you a good company, understanding, love and a lot of seduction I am an adrenaline lover, I am very good at riding motorcycles I love being admired for my body, being very hot, satisfying your greatest desires

Colton_Hammer


In my show I wish to be subjected to having me drooled to be dominated anal falecion sexoduro deepthroat drooling I am excused by men with porder who know what they want and who make me their favorite sexul object

Mattsoldi


I am an extremely tender and ardent person, who loves to behave naughty and sexy because this allows me to express myself, I am a lover of all bodies, the fact of feeling that we enjoy each other turns me on, so get ready for the ecstasy of pleasure. I am an expert in giving the best blowjobs that end in a deep throat, I love to moan when I am having a lot of overflowing pleasure, I love to feel that you have all the control over me and want to dominate me. The kisses turn me on all over my body, I love that they kiss and lick all my feet, I love deep throating and receiving many spankings, I love that when we fuck we start sweet and soft and end strong.That we both enjoy turns me on completely.

silver_rayleigh


In my show im being myself enjoying good company and going from a good talk to a hot and wet show exploring my likes and also yours so we could enjoy to the fullest ... i don't think i have an expertise but a few of my traits are being curious and idle and that i like to enjoy every experience i enjoy when ppl know what they like i personally enjoys oral , giving or gering it also like to caress the body of the person im whit and explore every inch whit my tongue also being dominant an some role play too and you ???

timotti18


Why don't you come and discover me? I might give you a really nice surprise. In me you will find someone who will know how to listen to you, willing to please you in everything and most importantly to listen to your darkest desires. In me you will find someone cheerful, sympathetic and very sexual. There is no greater fantasy that drives me crazy than to find someone with whom to feel a connection and a mutual pleasure, that all their desires become my desires. I would love if a good erotic conversation made me get to explore sensations.

SantiagoSimons


Hi! My name is Santiago, I am daring, and very playful so there is nothing that can stop me on like me experience as passive I like to feel and live the real sex passionate and wild time my body has no limits when it comes sex and pleasure. I would not like to waste time or things badly done, the experience of my world, I can see the only one who can pick up the pace and then stop completely. Do not hesitate, come with me. I like dancing, it's my way of expressing feelings or emotions, interacting or seduce, entertain or simply reflect a feeling. Through movement it is possible to communicate without using verbal and if movements that cause a very exciting temptation called

SweetJackk




AndriuHenston


My Cum in Chest or Mounth, Toy and Finger in My AssHole, Spank My Ass, Dancer Erotic, Feet Show, Balls Show, More Fantasies and Fetish I make Origamy Figures, I good and Excellent Assplay, I like walking, cycling and swimming, I am a good athlete, I am very ardent in sex Sex in Public as Orgy - Beach and Mountain, Depp Throat, Assplay, 69, Feet, Voyeur

NassorBoy


in my show you will find an 8-inch penis willing to fuck you and accompany you in all your adventures my experience is not that long but it is very interesting ask me about it and I will gladly tell you It turns me on to dominate you and know that I can please you and reach climax

Ken_Parker


I like sports, to dance, to read I am active. I listen to music of all tastes, I laugh and I like to communicate with people My body is a work of art, I love my waist, my legs, my sensuality, unique smile that makes me special. , big eyes, body exercised. Sexual fantasies like: doing it in a plane, in the sea, or on a beach and that I feel observed. Generating desire to whoever manages to see me.

Kane24


Hi guys.I hope u like my profile and i also hope i can see u in my chat room to meet the real guy that wait you to know and have a real hot fun.Come and meet me for a real hot show! Hi guys.I hope u like my profile and i also hope i can see u in my chat room to meet the real guy that wait you to know and have a real hot fun.Come and meet me for a real hot show! I like to flex my muscles to pose and to jerk off with a nice hot guy!

DarrySmith


I really like long and spicy conversations, striptease, dancing and I have many other things that I like, but I would like to tell them directly in my chat room, I am a fun guy who likes to try new sensations and make new friends here. Teasing, Wrestling, Cock Teasing, Nipple Play, Leather, Feet, Legs, Domination

NoahSantoss


My name is Cody, I am 20 years old, I like to go for a walk with my friends and family, I like animals, I would like to be a veterinarian, I am currently studying English, I love to eat ice cream and go to the movies, I like to read I like it a lot in big mole that I have on my back, I like a lot that they kiss me in that part, you can check my tip menu or turn the roulette of prizes to win I am a bisexual boy, I really like to have experiences with couples, I have fetishes to fulfill and fantasies, I have toys to have fun I also have great burdens to go to private

blackbigcock


just ask what you like best and I'll give you the best possible way, the more pleasure you'll get is my first time here but I'm a very bold and outgoing guy what turns me on is spreading more oil on my cock and masturbate with both hands while someone watches me

DangerousMan




LIAMMBROWN


my show lest get to know each other a little. i love adrenaline, new expertises. i practice sport, . But the sport i like the most is the sex! My room rules do not be rude respect everyone dont do requests without tips follow me and enjoy the show Im open minded and very accomodating. i like to offer real show (i dont mean real encounters, i dont like to face, all tips are good received, so, show me your love with tips!)

FaridRoberts


In my show I can please you as you want, I like to start a good sensual dance and get naked, I like to touch my whole body and make my cock very hard for a good masturbation, show anal hard and deep, a good show cum, c2c, roleplay I have very good experience in anal sex (give and receive) in oral sex (give and receive) show cum, domination roleplay I am very turned on by very open-minded older men who are fun and very hot in sex and naughty

MaxxxMayerss




Martinstrong




AlvinRoberts




BrunoPervert


deep throat, the missionary, in doggy position, anal, masturbation I have no limits of fantasies, I just want the man who is with me to play with his imagination. I like to see a hard cock, and feel your cum on my face, ass, chest and body, I love playing with your cock

JoaoEvans


I want to experience with you new things that take me to the maximum pleasure and for you to enjoy the best moments with me. I enjoy a lot masturbation, anal sex, cum show and cum in my mouth. Play with my body, use my feet, I want to touch my slim body with my hands, I am turned on by hot conversations and open-minded older men. I love hot conversations, obey and give orders is something that I enjoy immensely, play with my body and make me feel the maximum lust.

JadenFosteer


I love meeting new people with which you can make a conversation and thus have a better meeting within private to be able to enjoy the maximum of new and exciting experiences I always try to experience new challenges, it would be great to find someone to accompany me to carry them out, as well as I can teach them everything I can be capable of. I do not like rude users with users in my room do not have my attention, do not wait for a free show, it is mandatory to have fun and be satisfied

ZackWhitett


Pain and pleasure will unite, submission will be eternally in your soul. If you really know BDSM you know the codes and rules that we must follow and my room is governed by it. BDSM, WAX , Autofelacion, DogStyle, Deep Throat, Oil, Cum, Striptease BDSM, Anal, Deepthroat, Lovense, Erotic Dance, Oil

Hoeeel


Hey I'm Hoel, feetness expert here to spend a good time with you, just let me know what you're into. I'm 5.9" slim well endowed. Underwear fetish teasing, feet show, self pleasure adventures. Broadcast on GMT-5 COL TIME Into dirty talkers, feet sucker piggies, warm up sexual conversation.

AxelRavee




Blackmanhot




AustinBenet


My shows are full of nice energy, enthusiasm, dance, and sensuality! I'd love you to join me and ask whatever you're ready to experience with me... My body, my face, and my cock are ready for you I'm a nice dancer, striptease, teasing, oil in body, jerk off and CUM show What does really turn me on is a horny conversation, whispers, and naugthy desires! I wanna explore with you all the sensations in our bodies, stare at you and get into all your fetishes and likes! I'm pretty excited already

KonnorBlake


You can find in me what you want most, know me and do not regret I am good to dance, act, I am also well taking my body to the limit I like to be treated with love and enjoy 100% of life.

BillyTurner




MattMalone


Who wants to see a cute guy messing around? Nice boy wants to meet some other hot boys. My chat room is hot all the time I`m a super horny versatile young guy that loves everything about sex and wants to explore with YOU the land of pleasure and lust I am a boy very hot, desire to serve men demanding with a fantastic show. I am here to meet the needs of play with my body

LucasBrowm


hard sex, the best cock the best show, dare to live it Come in the best way that can excite you, my whole body and my show is yours The fetishes, the crazy things, the hot talks, you for example!

JacoboSwann


I am something naughty so I am willing to become happy and enjoy me, I love doing, anal, masturge, cum, deep throat, blowjob, and a good conversation. Know myself and you'll know, Arri?sgate to know something new every time I am a boy who enjoys good sex, lover of new experiences, what excites me the most, role play, hard or soft, dominant, submissive sex, you can also ask for what you want.
---
---
18 U.S.C. 2257 Record Keeping Requirements Compliance Statement
---
Copyright ©2022, DudeLodge.com, TriangleDream.com . All rights reserved.

---
Privacy Policy: This website does not set cookies. We do not know your name nor email address, nor any of your personal data.